Weight Loss Guide For Men because, let's face it, men are different…. Whether you prefer to call it a diet or a healthy lifestyle, the food you eat and the exercise you take are both very important in any weight loss for men program and this is especially important for men in the 40s and 50s.
No diet on earth is going to assist older men with their weight loss goals unless that diet is combined with some kind of exercise regime. As my mother always said to me, it's all about diet and exercise. It's not just about one thing or the other. It's a combination of food intake and exercise that ultimately will lead to the weight loss you are seeking.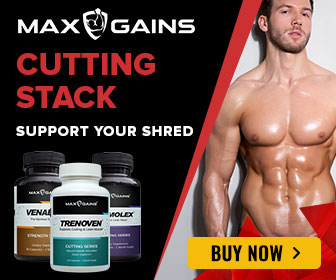 Like any worthwhile goal, weight loss for men starts in the mind. YOU have to finally decide that you ready to lose weight. If you have set a goal and are really committed to losing weight you will start to think about the small changes that you can make. You don't have to completely reorganize your life. You can easily incorporate my 7 point Weight Loss For Men program into your current schedule even if you are in your 40s or 50s.
Mens Weight Loss Tips: 7 Small Steps
Anything and everything in moderation. That's right. You can have anything you want just doesn't go overboard. Going on a raw vegetable diet or a low carbohydrate diet or a lemon drink diet is just too much like hard work for a man of any age. Add a little more fruit and some more vegetables to your diet. That's the way men should approach weight loss.
Eat at home more and eat less takeaway. Even if you think you can't cook, any man on a weight loss mission can throw together a great tasting salad or steam some vegetables. Make cooking fun. If the weather allows, cook some great tasting steak, chicken or fish on the BBQ.
Take your lunch to work instead of going out. You'll not only likely lose weight but save money as well.
Take the stairs instead of the elevator or escalator. Get off the lift one or two floors below and walk up the stairs. Park your car just a little further away from the office and walk the extra distance. Little things add up and become significant lifestyle factors.
Walk more. Take the time to walk more. Whether it's getting up a little earlier in the morning or going for a 20 to 30-minute walk at lunchtime or after work, it doesn't really matter. Going for a walk in the afternoon or early evening will not only make you feel better, you will ultimately lose that extra weight you've put on since your twenties, but you will have just reduced your drinking time by 20 or 30 minutes. The less alcohol you drink the better chance of losing the weight you want. One of the best decisions you could make is to take your dog for a walk every day. Don't have a dog? Get one!
Take a break once a week. You don't have to be dieting 24/7. Give yourself a break; eat whatever you want 1 day per week.
Drink more water. Water is good for your digestion, joints, kidneys and can be great for weight loss too. Drink a glass of water when you feel peckish and you can stave off those hunger pangs. Very often we don't even realise we are thirsty and need some of life's vital fluid. Hunger pangs are very often our body crying out for a drink. So, have a drink of cold or tap water first.
Weight Loss For Men In the 40s and 50s Resources
Weight loss for men can be a very frustrating thing after we have passed 40 or 50. Our bodies just don't shed the weight as easily as it used to when we were young and engaged in sporting activities. You really do have to recognize that your body has changed and that your habits also need to change.
My recommendations are to make small changes on a regular basis. For instance, in the first month that you decide to finally do something about your weight, just add 20 to 30 minutes of walking into your daily routine. If you are serious about losing weight, and you need to be, finding that time will be easy. Get up 20 minutes earlier, walk during your lunch hour, walk when you get home. You will find the time.
In month two, add one more change. How about when you get hungry reach for a glass of cold water instead of the biscuit tin or a beer?
You know weight loss for men over 40 or 50 is possible without making the drastic changes men hate; just take it one step at a time until you have a completely new approach to life. A healthy diet, lots of water and a good amount of exercise.
Thanks for reading! Read some dog food reviews by our dog food advisor on petdogplanet